The crypto market's price fluctuations continue, and Bitcoin is once again turning upward, potentially leaving the memory of May behind. Last month, BTC price volatility increased due to the narrow range, but this time the price headed in the wrong direction. Whether this increase will be permanent, we will experience and see in the next 48 hours. But what about the leader of altcoins? 
Ethereum (ETH) Commentary
On June 14, the ETH price dropped below $1,700, indicating that the lack of a strong recovery may have intensified the bears' sales. Bulls are trying to push the price back above $1,700 and have so far crossed this critical threshold. However, more is needed. If this region is lost again, it is likely that sales will continue down to $1,350 below $1,600.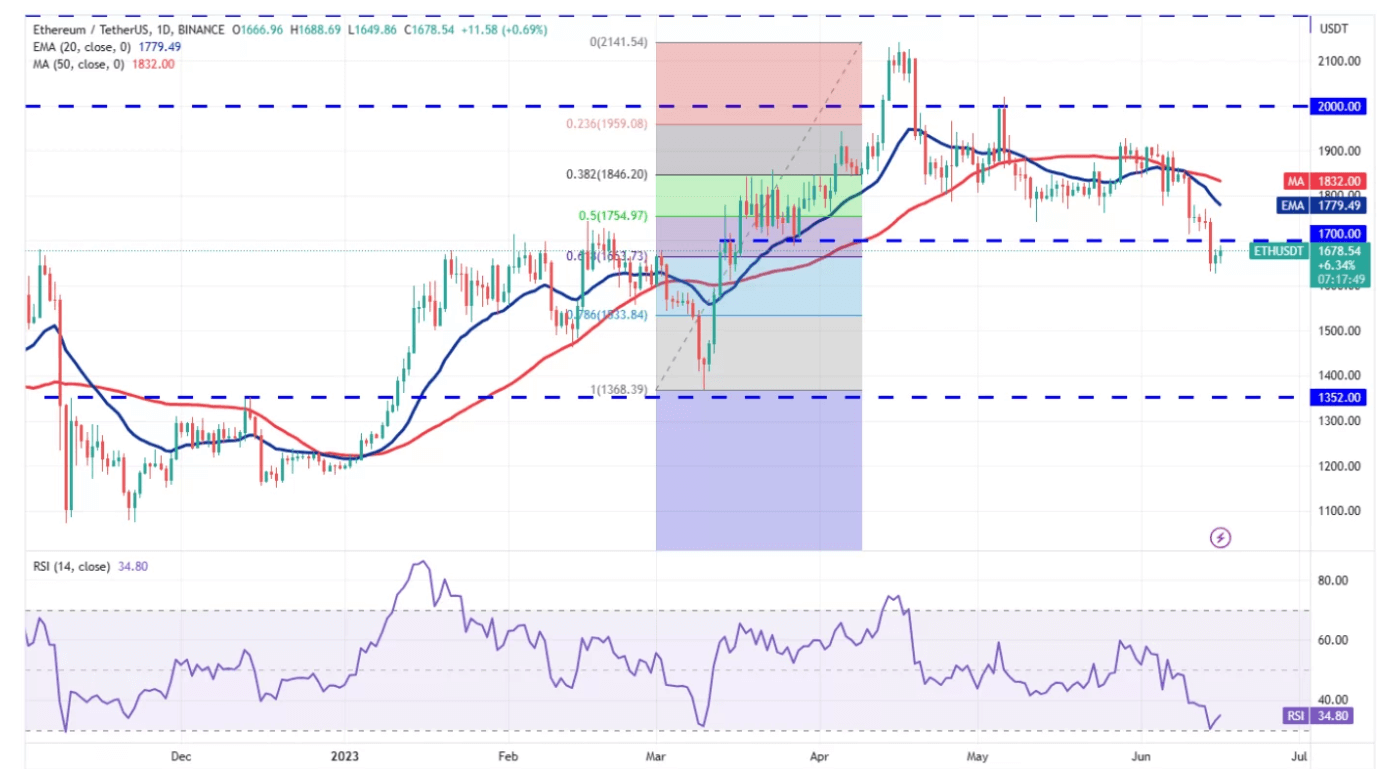 Alternatively, if the pair remains above $1,700, it reflects ongoing demand. The pair could then rise to the 20-day EMA ($1,779) where bears will try to stop the recovery. For now, the king of altcoins is preparing for this region. In the best scenario, we can see the price reach $1,928 and $2,000. 
Long-Term ETH Commentary
In the last 274 days, the ETH circulating supply has reduced by a full 282,531. The total amount of ETH burned has exceeded 772k. The circulation is now shrinking, and despite the calm of the bear season, about $500 million in supply has already evaporated. ETH investors accustomed to negative inflation believe that the scarcity this will cause in the long term will significantly increase the price. The more transactions are made on the network, the higher the price will rise.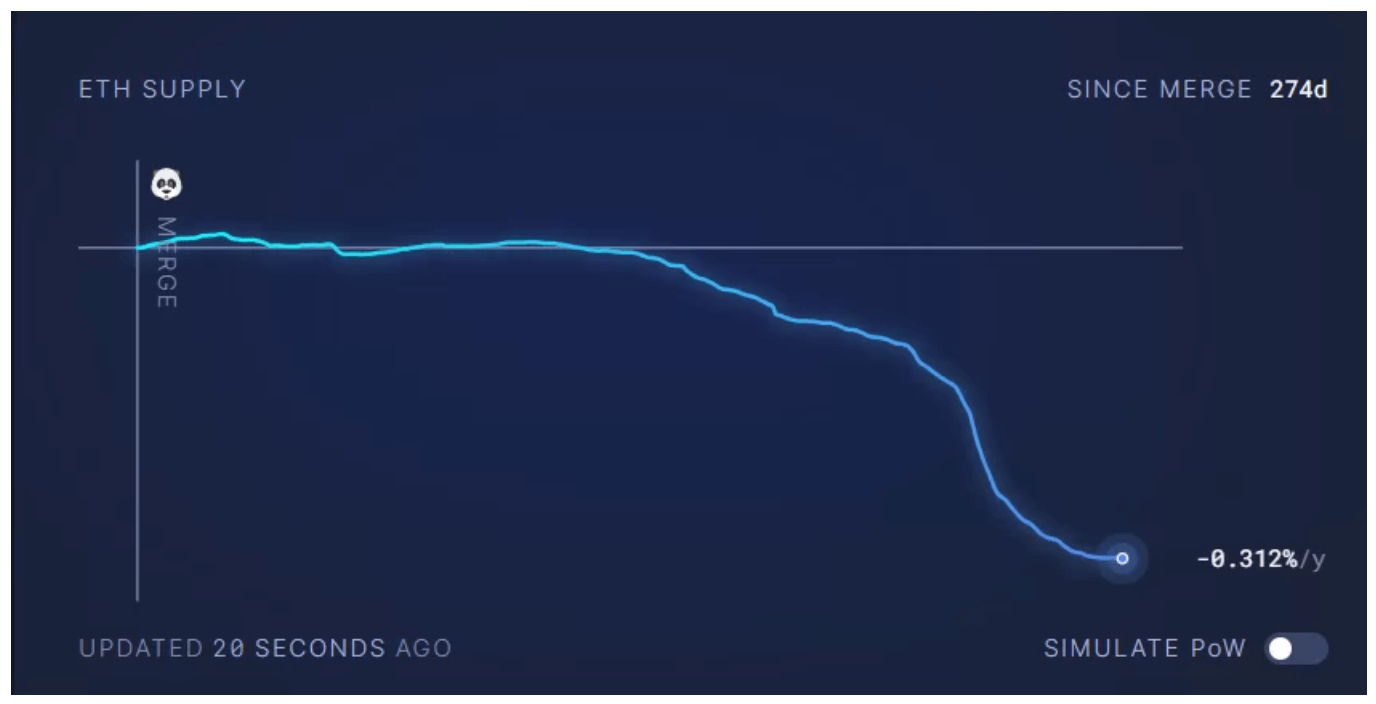 So how will it be in the bull season? We may see a real upward cycle born of scarcity here. As the number of investors increases, the number of ETH transactions also climbs, and network revenue increases. Naturally, the amount of ETH burned also rises rapidly. The chart above shows the decreasing supply after the Merge. If the Ethereum network hadn't switched to the PoS consensus mechanism, we would have seen an approximate 3% annual increase in circulating supply, and a chart like the one below would have formed.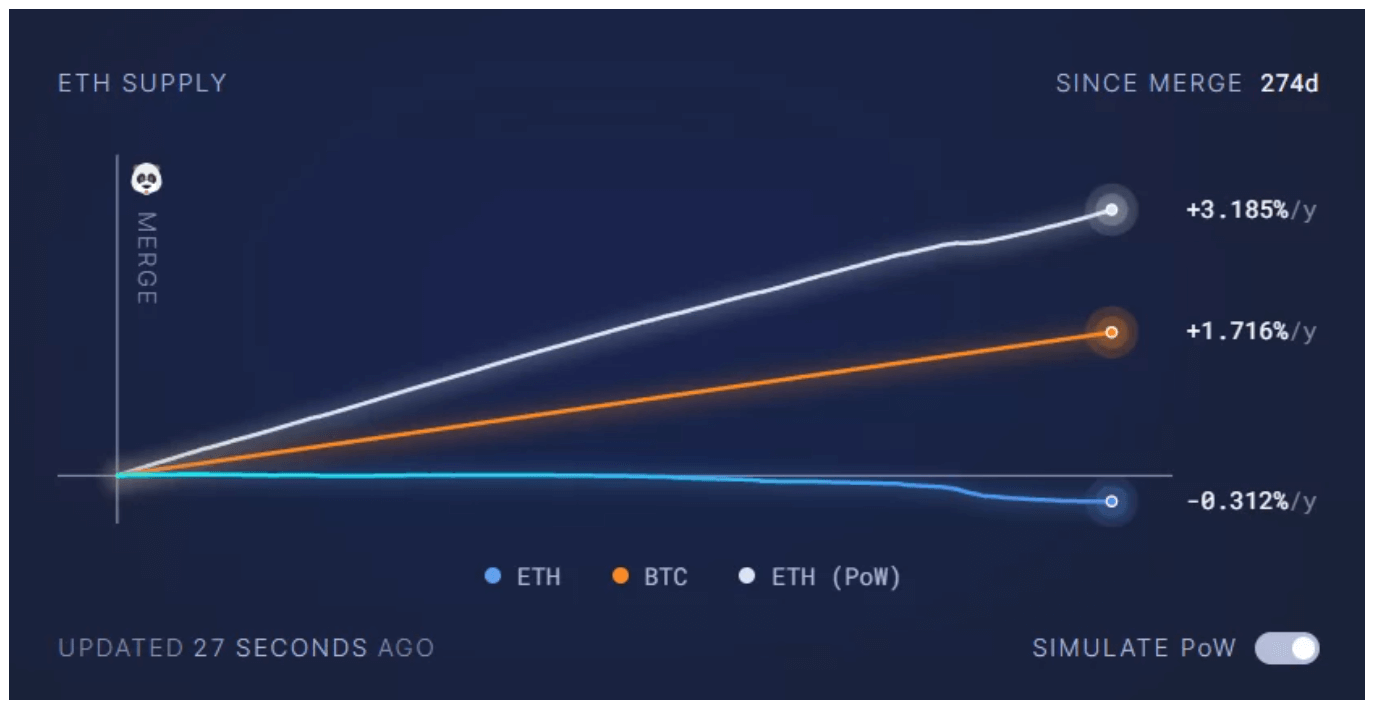 Reduced supply, increased demand, and accelerated burn rate can potentially write one of the best bullish narratives for ETH. At least, that's what the picture looks like from today's perspective, looking into the future. 
Source:coin-turk.com